John Lapham
Historical Ancestors > Yat Chum > Cheung Ng (Tan Sao Ng) > Leung Yee Tai > Dr. Leung Jan (Leung Tak Wing) > Chan Wah Shun > Ip Man 葉問 (Yip Gai-Man) > Ho Kam Ming 何金銘 > Augustine Fong (Fong Chi Wing) > Roy Undem > John Lapham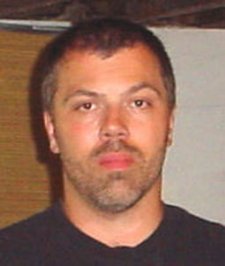 Bio Info:
My desire to learn Wing Chun started as many others did, after watching a few Bruce Lee movies. I began looking for a Wing Chun school at the age of 19. At that time finding classical Wing Chun in Seattle was not an easy thing. After searching for about a year I ran across a newspaper ad for Classical Wing Chun. This was how I met Sifu Roy Undem. Like myself Sifu Roy ran a small school in the basement of his home.
Read more
Bio (con't)
He had recently returned from Tucson, AZ. where he had spent many years training under Master Augustine Fong. After watching a class I signed up and began my Wing Chun training. I spent the next 7+ years in Sifu Roys school, taking time off to pursue a return to college and start a career. During my last few years at the school most of my instruction was under Sifu Rob Lewis (Blue Mountain Wing Chun). At the end of this time Sifu Rob had passed his Bar in Oregon and was leaving to start a practice there. Idecided to move on to a different Wing Chun School to experience a new system.
After some research I began training with Sifu Julio Ferrer of the Jeet Keun Wing Chun school. Sifu Julio taught a system of Wing Chun that differed quite a bit from the Fong Style of Wing Chun. While the basic fundamentals were there the emphasis and applications were very different. Even though I had many years of training I began at the beginning with Sifu Julio learning all the forms and techniques anew. I moved quickly through his system and after a number of years began to run the school one night a week for Sifu Julio. A couple of years later I received my certification as a Sifu in the "Wing Chun Original" system. Shortly after that the North Seattle Wing Chun School was opened.
Last updated: Oct 17, 2011