William Lai
Historical Ancestors > Yat Chum > Cheung Ng (Tan Sao Ng) > Leung Yee Tai > Dr. Leung Jan (Leung Tak Wing) > Chan Wah Shun > Ip Man 葉問 (Yip Gai-Man) > Chu Shong Tin 徐尚田 > William Lai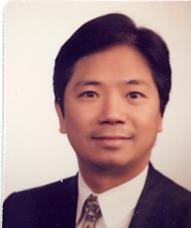 Bio Info:
"I trained Wing Chun full time for seven years under Grand Master Chu Shong Tin in Hong Kong. I am Grand Master Chu's only recognized disciple training students in the UK & Europe."
Sifu Lai has been practising Wing Chun for over 30 years and now trains students in the Sheffield and Chesterfield areas. For details of classes or if you wish to contact Sifu Lai then follow the above links.
Read more
Bio (con't)
Sifu Lai is a life member of the Ving Tsun Athletic Association in Hong Kong and he is recognised as a coach. The Association is the founder body for all Wing Chun Practitioners worldwide.
Last updated: Sep 23, 2011