Tommy Yuen Yim Keung
Historical Ancestors > Yat Chum > Cheung Ng (Tan Sao Ng) > Leung Yee Tai > Dr. Leung Jan (Leung Tak Wing) > Chan Wah Shun > Ip Man 葉問 (Yip Gai-Man) > Wong Shun Leung 黃淳樑 > Tommy Yuen Yim Keung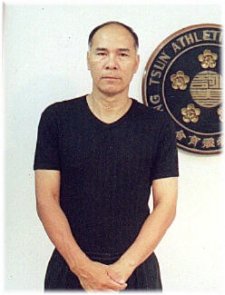 Bio Info:
One of Wong Shun Leung's 4 senior disciples along with: Wan Kam Leung, Ng Shun Hong, & Chui Hock Yin.
Yuen Yim Keung was one of Wong Sifu's more gifted fighters, he learnt the hard and long way, so much so that he spent more than eight years learning the Baat Jaam Do (Ving Tsun's famous Knife form). This was to lay a strong foundation in his own mind.
Sifu Tommy Yuen Yim Keung died in April 2010. He is much missed by his students and the WSL family.
Last updated: Nov 7, 2011