Nelson Chan
Historical Ancestors > Yat Chum > Cheung Ng (Tan Sao Ng) > Leung Yee Tai > Dr. Leung Jan (Leung Tak Wing) > Chan Wah Shun > Ip Man 葉問 (Yip Gai-Man) > Moy Yat > Nelson Chan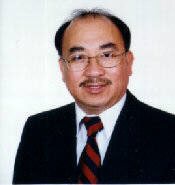 Bio Info:
Master Chan, is the founder of Christian Wushu Fellowship.
He is the Secretary General of the Canadian Chinese KuoShu Federation, the Communications Official of the Canadian Martial Arts Games Committee (CMGC) and is actively involved in promoting Chinese martial arts in Canada. Master Chan was taught during the sixties the Chinese Martial Art of Wing Chun by Sigung Moy Yat who is a direct student of Yip Man.
Master Chan has been teaching Wing Chun for over 30 years. Master Chan is also the Marketing Director for the Yat San Chinese School (www.yatsan.org).
Read more
Bio (con't)
Last updated: Sep 16, 2011