Mark Phillips
Historical Ancestors > Yat Chum > Cheung Ng (Tan Sao Ng) > Leung Yee Tai > Dr. Leung Jan (Leung Tak Wing) > Chan Wah Shun > Ip Man 葉問 (Yip Gai-Man) > Ip Chun 葉準 > James Sinclair > Mark Phillips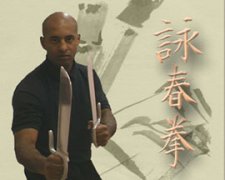 Bio Info:
Mark Phillips Sifu began his study of Wing Chun in 1986 under Master James Sinclair. Now after twenty one years of professional training and teaching, Mark is now ranked as the number One Student in the UK Wing Chun Assoc and is a registered instructor with the prestigious 'Ving Tsun Athletic Association' in Hong Kong.
He has taught and trained in various countries including United States, Hong Kong, China, and is presently instructing at our London training centre.
Read more
Bio (con't)
Mark has also been featured in numerous international publications, Television programs and even radio. Appearances have included BBC television productions; TVB in Hong Kong, most notable was his appearance on GMTV teaching and promoting Wing Chun Kung Fu. Mark has had a few International Celebrity clients experience his tutelage.
Mark is currently a PhD candidate at the University of Liverpool, researching Violent Criminal Behaviour. Having taught Psychology at a local sixth form college he also holds a teacher-training certificate.
Last updated: Nov 13, 2011