Kurk Johnson
- Orphaned (Teacher not in the Database) > Kurk Johnson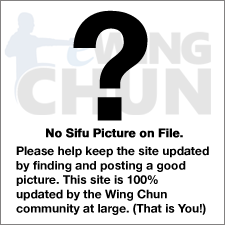 Bio Info:
Introduction to Wing Chun from Dr John Ng of Four Seasons Academy in Lexington, KY in the 1980's.
Started training Wing Chun under Peter Lau from UK who taught the Lee Shing method.
In 1990, attended seminars/lessons with Leung Ting and decided to join his International Wing Tsun Association. Learned from and/ or trained with several members of the IWTA.
In 2003, joined Sifu Klaus Brand's International Academy of WingChun who developed his own system.
Last updated: Dec 24, 2011