Klaus Jeske
Historical Ancestors > Yat Chum > Cheung Ng (Tan Sao Ng) > Leung Yee Tai > Dr. Leung Jan (Leung Tak Wing) > Chan Wah Shun > Ip Man 葉問 (Yip Gai-Man) > Wang Kiu > Klaus Jeske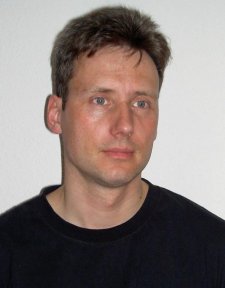 Bio Info:
Training in different Wing Chun styles for over 20 years.
In germany he teachs the old traditional Wing Chun, he learned from Grandmaster Wang Kiu.
Also, first degree under Lo Man Kam, but does not currently teach this system.
Finished the work with German Lo Man Kam Association and Sifu Lo Man Kam by explicit declaration.
Born: Sep 27, 1967
Last updated: Jan 28, 2012