Juri Fleischmann
Historical Ancestors > Yat Chum > Cheung Ng (Tan Sao Ng) > Leung Yee Tai > Dr. Leung Jan (Leung Tak Wing) > Chan Wah Shun > Ip Man 葉問 (Yip Gai-Man) > Lee Shing > Austin Goh > Jurg Ziegler > Juri Fleischmann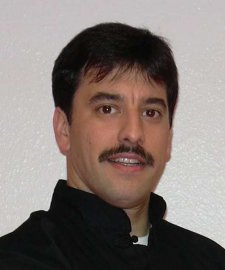 Bio Info:
Austin Goh's German representative.
Juri Fleischmann has being researching different Asian martial arts for the past 30 years.His goal is the practical application for self-protection. Among other titles he holds a 6th Dan black belt in Hapkido and 5th degree in Wing Chun.
He has additional experience in FMA (Filippino Martial Arts),Kick-Thai Boxing,Ju Jitsu, Ground Fighting and the use of all kinds of police batons.
He holds certificates of security and handling with fire arms.(regulated to German federal law).
Read more
Bio (con't)
Juri Fleischmann offers seminars worldwide. He is a member of two different "Hall of Fame" in the USA.-(World Head Of Family Sokeship Council;1998 www.whfsc.com and USAMartial Art Hall Of Fame;2010 www.usnmat.net ).
Last updated: Jan 15, 2012