Herb Schmieder
Historical Ancestors > Yat Chum > Cheung Ng (Tan Sao Ng) > Leung Yee Tai > Dr. Leung Jan (Leung Tak Wing) > Chan Wah Shun > Ip Man 葉問 (Yip Gai-Man) > Ip Ching 葉正 > John Melillo > Herb Schmieder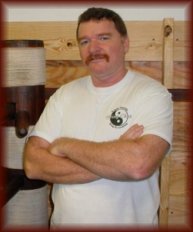 Bio Info:
Wing Chun Kung Fu is my life, it has been since I was introduced to it at age 22. As a teenager in junior high school, I had an interest in wrestling and joined the wrestling team. After finishing high school in 1975, I enlisted in the US Marine Corps, where I saw my first Bruce Lee movie. Watching his movies was where my interest in martial arts began.
Read more
Bio (con't)
Through research, I found that Wing Chun was the core of Bruce Lee's style. Ip Man was Bruce Lee's Wing Chun Sifu. There was no Wing Chun available where I was stationed, so I began my martial arts journey with a kick boxing style called Sho-Bu-Kan karate. Sho-Bu-Kan taught me how to kick box, but lacked what I was really looking for in a martial art. After leaving the Marine Corps, in 1979, I met Sifu Jason Lau, a renowned Wing Chun instructor, who at that time, was located at 1000 Flatbush Ave, in Brooklyn, New York, where I studied under both Sifu Jason and his disciple Miguel Hernandez. When Sifu Jason moved to Atlanta, I continued my training with Sifu Miguel. About a year later, I left New York and moved to South Florida. I spent many years looking for a competitive school similar to Sifu Jason Lau's, but to my amazement, I learned that there were many variations of the Wing Chun system being taught. These schools were lacking what I was looking for until I met Sifu John Melillo.
Sifu Melillo, was able to give me another level of training in the Wing Chun system. I completed Sifu Melillo's training in Wing Chun Kung Fu who completed his training under Sifu Lun Syn and later under Ip Ching. I was one of Sifu Melillo's first instructors at his Sample Road school in Pompano Beach, Florida. In January of 2004, the Sample Road school closed, and with Sifu Melillo's blessing, I opened the Lauderhill school. I have over 30 years of training in Wing Chun and have trained in many other styles as well. I will always be true to Wing Chun and will share everything I know with my students.
Last updated: Nov 13, 2011